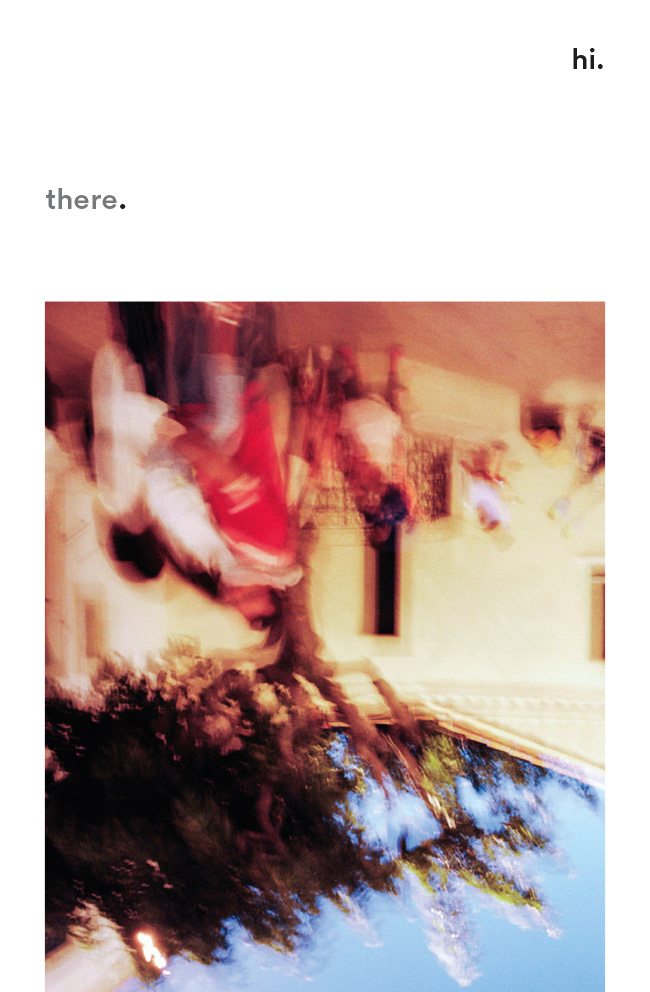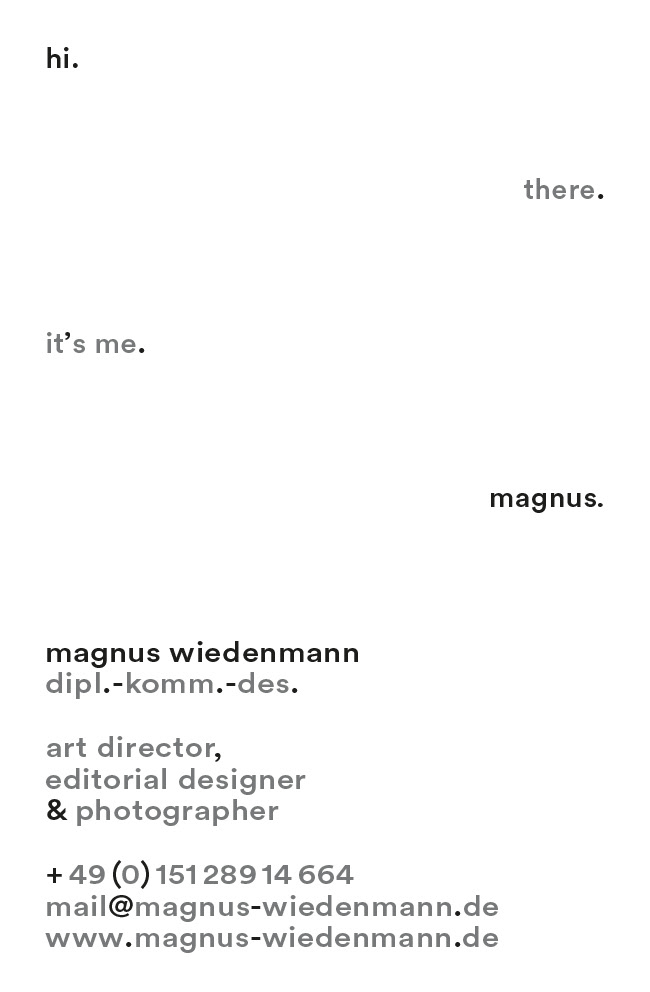 Magnus Wiedenmann is a Hamburg-based art director and photographer.
I studied at the State Academy of Arts and Design in Stuttgart, where I graduated with a diploma (MA) in communications design. Having worked in the field of editorial design for over four years, my focus is based in visual storytelling and creating enjoyable, yet meaningful content with the help of design and photography. Together with Benedikt Eisenhardt, I edited, designed and self-published the renowned twentieth editon of the Akademische Mitteilungen publication (AM–XX).
Besides creating editorial artwork, infographics and vector-illustration, my passion in photography is a main aspect of all my creative work. Experiencing new places visually, shooting portraits or engaging in documentary photography are my most passionate trades, to name a few.
I'm always interested in learning new things and meeting new people, so feel free to write me an e-mail.
☞ mail@magnus-wiedenmann.de